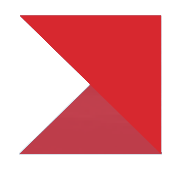 MEET THE 1 PERCENT LISTS LEGACY
ALABAMA TEAM OF REALTORS
Trey Miley
Licensed Broker in Alabama, Mississippi, and Louisiana
Originally from Hattiesburg MS, Trey has been serving the Greater New Orleans market for over 12 years. His sincere nature and ability to relate with a wide variety of people from all walks of life, makes him extremely approachable as a Realtor. His inquisitive nature makes him very receptive to new trends, plus gives him a keen eye for detail. Starting as a buyers agent on a high volume Mega Team within a boutique brokerage, Trey quickly earned the position of Listing Specialist, managing hundreds of listings at a time, earning him multiple Platinum Sales Awards and achieving Multimillion dollar production  levels. However, several hundred transactions later, it was time for a change!
We love helping people. Especially in real estate. So when the opportunity came along to work with 1 Percent Lists, and open our own brokerage, we jumped at it. We are now able to provide real value to people's lives by offering a full service real estate experience, for less. It's really that simple, and we couldn't be happier. Now we get to spend more time actually helping our clients and working with them, rather than selling them elaborate fabrications as to why they should pay inflated commissions.  Life gets simpler when you do what's right. 1 Percent Lists Legacy is just that in our eyes, it's doing what's right for the client. That's the legacy we choose to leave. A legacy of honesty, integrity, and above all, providing amazing value to our clients and the communities we call home.
Trey shares his passion with all he meets. Besides saving clients thousands, Trey enjoys spending time with his son, visiting with friends and family, playing golf, cooking, fishing, music, and traveling.
Justin Russell started his career in Real Estate in 2018. As a second generation Realtor, being an agent felt like "home". Through continued training and consistent market analysis, he positioned himself as a knowledgeable and diligent real estate agent/advisor. His wife, Bethany Russell, joined him in business in 2020 and brought a fresh perspective and exciting flare to their business. Bethany's background in practice management made her a pro at effectively multi-tasking and the importance of customer care, both skills being utilized daily in her real estate career.
Both Justin & Bethany truly have a heart for others and have been on a mission to provide exceptional care to their clients while saving them thousands of dollars in commissions. Within two years, this duo has sold 30 million in production and are top agents in their market. From Bethany's ability to problem solve and make a stranger a friend in an instant to Justin's attention to detail and consistency, they make the perfect team to help their clients succeed in their real estate goals.
Bethany & Justin were high school sweethearts and are now married with four children: Henry, Charlie, Callie, and Emma. They enjoy time together as a family playing outside, fishing, and their weekly "pizza/movie night" on Fridays
Born and raised on the Westbank, Matt has a long standing connection to New Orleans and the surrounding areas. His interest in Real Estate began with an investment mindset. After looking into investment opportunities it made more sense to become a licensed realtor, where he quickly found a passion for all things related to the industry. Thriving in this new found passion, he went on to become a top producing buyers agent on a Mega Team within an established boutique brokerage. Multiple Platinum, and Diamond award winner, Matt quickly soared into the top ranks of Multimillion dollar producers, year after year. After seeing that he had reached his ceiling within the Team, it was time for a change!
After Meeting the founder of 1 Percent Lists, hearing the Value Proposition, and realizing that this is the wave of the future. I wanted in, because I knew in my heart it was the right decision. Not only for me, but for my clients and my community. We now have the ability to make a difference in the market, by doing the right thing. And that's a legacy I can stand behind!
Before starting in real estate, Tanner and Heather had a passion for pets and even met at their shared job in a pet store! Heather was a dog groomer while Tanner cared for the fish.
Tanner started his real estate career in April 2021 and Heather joined him shortly after in October of the same year. Tanner's inspiration to get his license came from wanting to make a better life for his family and has since found a passion and a skill in helping seller's save money on the sale of their homes!
Heather saw Tanner's success and decided to move on from clippers to contracts.
Their teamwork has enabled them to give 100% to their clients 100% of the time!
Their free time is spent with their daughters, Selina and Diana, and their two pups, Clara and Matt Smith. Outside of family, Heather enjoys reading and thrifting and Tanner enjoys playing video games and listening to music.
Jose Rosas has been a Realtor since 2020 and is a 1st generation real estate professional. Bilingual agent fluent in Spanish and English.
Jose received his Associates degree from Jefferson State Community College in Applied Science and Criminal Justice in 2020 and served in the Air Force.
Please message me at jrosas@1percentlists.com
Chris is a Real Estate Professional whose primary focus is on YOU and creating an exceptional experience during your real estate journey. Chris comes from a leadership background in multiple industries and understands that integrity, dedication, consistency, and an understanding of the market is what it takes to get the job done right. Chris has passion for real estate and prides himself on a "here to serve" and "no nonsense" mentality. When dealing with Chris no matter what the situation is you can always expect transparency, honesty, diligence, and professionalism.
Chris is married to his sweetheart, Taylor, who he met in their hometown in central Alabama. Together they have a beautiful daughter named Violet, and a few to many pets! Chris spends his free time enjoying new experiences with his family as well as stretching his culinary muscles every once and awhile. Chris has grown up in Central and North Alabama and appreciates the abundant nature this beautiful state has to offer. Chris has partnered with 1 Percent Lists to bring you extra value when it comes to selling your home. In short, 1 Percent Lists opted to leverage technology over antiquated real estate processes and extinct marketing techniques which are widely used by real estate agents.
1 Percent Lists is an extremely efficiently run real estate company that has successfully cut unnecessary overhead while increasing marketing exposure for our clients.
Through all these structural improvements to the traditional real estate brokerage model, Chris at 1 Percent Lists can offer you complete full service real estate services for only 1% commission on the listing side!
Save on Fees, Not Service!
Wilkes & Melanie are attentive, devoted, and proactive agents who truly find gratification in helping others around them! They have extended their talents to Real Estate to continue fulfilling their purpose on a bigger scale with an emphasis on their experience in client services. Their amiable and organized work ethic, to serve those around them, is what drives their business. Wilkes & Melanie share the amazing role as parents to their sweet baby girl, Lilian Hazel, their fun-loving little girl, Aria Kaylee, and charming little boy, Hudson Gray.
Wilkes studied at Freed-Hardeman University of Henderson in Tennessee. He has his Master Electrician License and has worked as an Electrician for a total of 8 years. Melanie served 5 years in the Marine Corps as a graphic designer, photographer, and journalist. She is a certified Master Trainer and has a degree in Exercise Science from the International Sports Sciences Association.
Both Wilkes & Melanie are passionate about fitness, enjoy recreational sports and activities, and above all else, love to spend time as a family.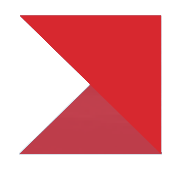 A NEW WAY
OF SELLING HOMES
Right around this time Amazon, Netflix, and other huge companies were acting as a hugely disruptive force in the areas of retail and entertainment. Their business models are extremely similar despite filling different needs. They seek to be very low cost, very low operative expenses, and high customer satisfaction.
Other companies followed suit throughout all forms of commerce and entertainment. It didn't matter what service you needed or what product you wanted to purchase people were fighting to sell it to you faster, cheaper, and with a higher level of customer satisfaction. That is unless you needed real estate services.
Realizing this the decision was made in late 2015 to offer a low-cost solution to the general public and not make commission savings exclusive to only local builders. After countless hours spent examining real estate brokerage models, marketing and other costs, the idea was formed to list homes for only 1%.
Although there is no "set percentage", 1%  is about 1/3rd of the traditional listing fee. We knew we could offer a high level of customer service and marketing for about 1/3rd of the typical Realtor listing fees as long as we focused on those same principles as the other successful companies mentioned earlier, but this time a disruptive change in real estate. We had to increase our sales volume, but more importantly, we had to retain a high level of customer satisfaction.
With those goals in mind, 1 Percent Lists was formed.
Quickly growing, 1 Percent Lists not only is now supporting home buyers and saving sellers thousands of dollars across the country.  Follow the below links to see all of the homes for sale in each respective community.
HAVE MORE QUESTIONS?
Contact our team of real estate professioals today to start your savings!
WANT TO JOIN OUR TEAM?
If your interested in joining the 1% Lists Team if real estate professionals, let us know. We'll help get you started.